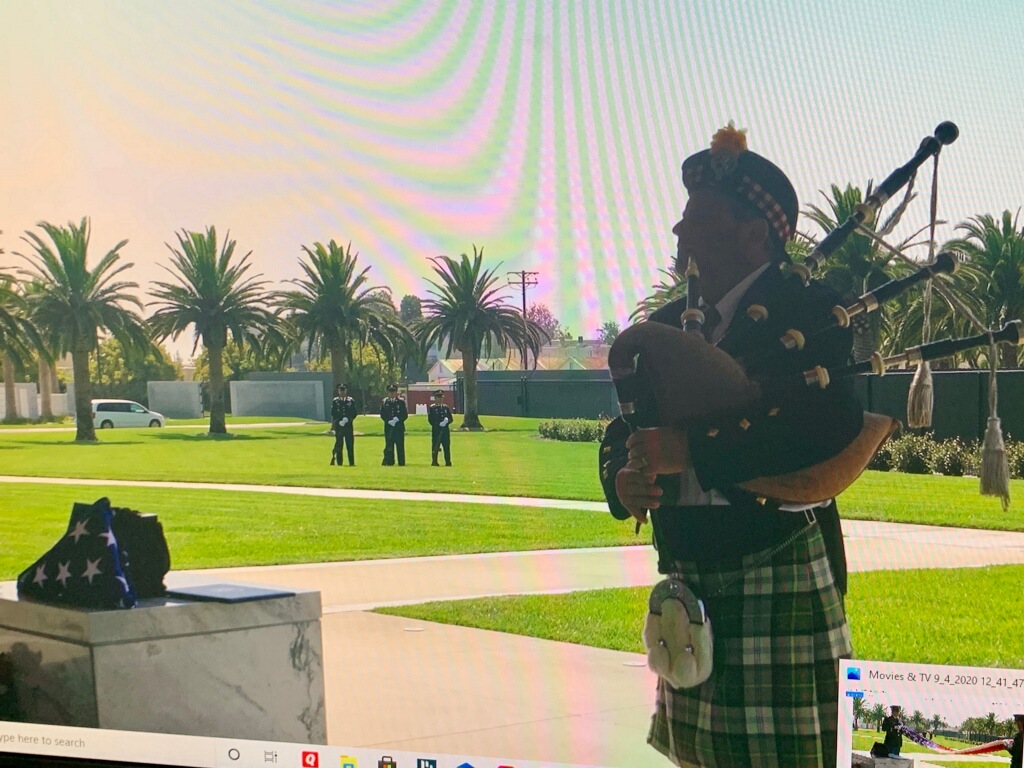 Harry Farrar performed the Scottish Bagpipes for a fallen soldier at National Cemetery in Westwood Ca.
The honor guard and the gun salute was very impressive.
The cemetery was very well kept and an impressive place to be able to visit.
Bagpipes are just the right addition to ceremonies like this.