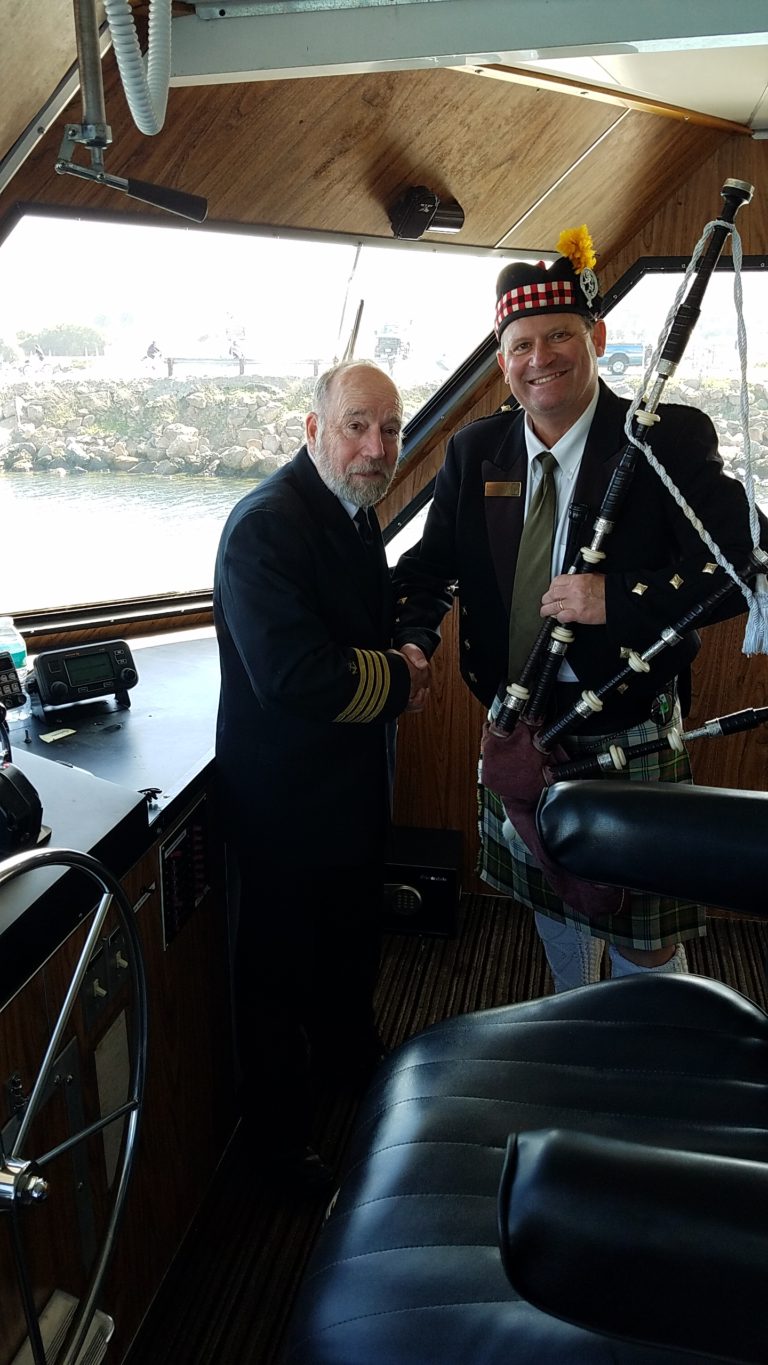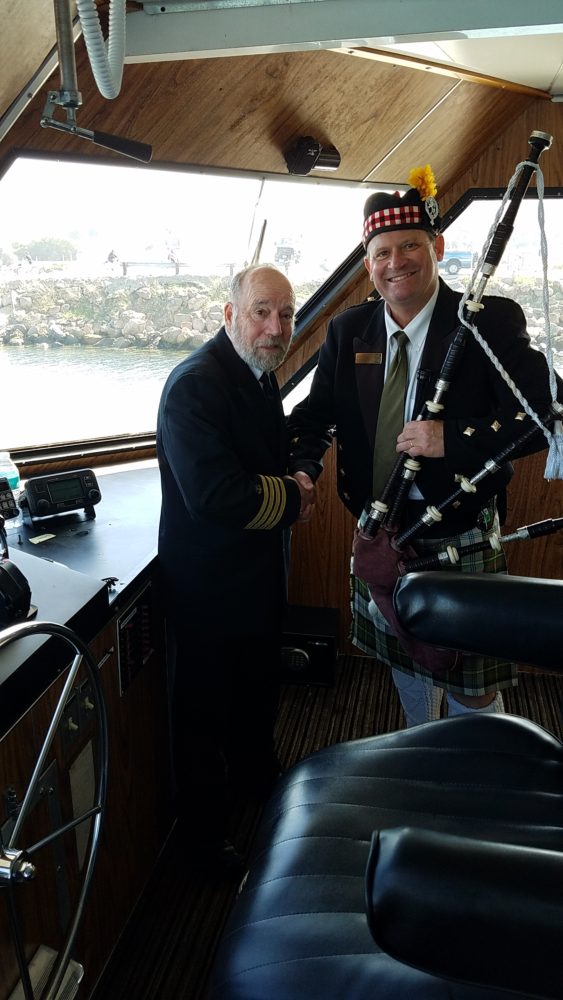 Bagpipe Player Performs For Hornblower- Marina Del Ray CA- February 2017
Bagpipe Blayer Harry Farrar based in Woodland Hills, CA performed for a private "Ashes at Sea" ceremony just off the Pacific Coast on one of the many Hornblower ships. The at sea service was on the "Dream On". Other ships docked at the headquarters were very different. One ship that is used for large weddings is called the "Entertainer". Another ship clad in lacquered wood was over 75 years old. Marina Del Rey is a unique location for this great business to operate since it is centrally located and is freeway close. Management has indicated that www.bagpipeplayers.com will be performing in the near time for summer weddings at sea. Contact 818 716 7522 for more details.
These two YouTubes show Harry Farrar performing on the bagpipe.
View Video on www.bagpipeplayers.com YouTube Channel