Bagpipe Player Harry Farrar Performs at Lakeside Country Club- April 17 2017
Bagpipe Player Harry Farrar from "Scottish Pipes and Drums" performed for many famous personalities at this year's Red Cross Classic at Burbank's Lakeside Country Club. Many hundreds of people attended for a great day of fun and wonderful weather- all for a great cause. Bagpipers have had a long tradition of performing at golf events dating back to the beginning in Scotland. Other large chariity events include the "Big Brothers and Sisters Of Los Angeles" which is held at the Riviera Country Club in Brentwood, Southern California. Thanks to Steve DeMarco for being a great MC. This event was sponsored many generous vendors that included the "Pin Up Girls". Food and drink service was impressive and the staff was outstanding. Call Harry at +1 (818) 716-7522 for more details on other gold charity events. 
The Lakeside Country Club is a classic location that dates back to the early days of the San Fernando Valley. This area was a destination for the Hollywood Elite to get away from the "June Gloom" in the summer and as a warmer venue in the Fall compared the the Los Angeles Basin.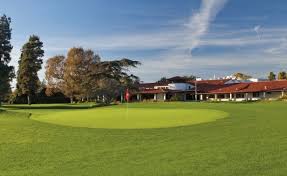 See a brief video clip:   https://www.youtube.com/watch?v=TKLbPcs9xts