Testimonials
 Your kind

testimonials

and comments are very appreciated!

Wonderful experience all the way around for my son's law school graduation party. The bagpipes and drum began playing for my party from down the street so everyone was surprised and excited by the time they marched into our backyard in their kilts. In between songs, Harry engaged with the group, told jokes and kept all the 25 year olds enthralled. So much fun! Highly recommend.

Denice Hamilton, Altadena CA, May 30, 2021

Harry was the consummate professional and did a fantastic performance, he carried his talent from our graveside service to the celebration service and played honorably for us. His compassion was genuine and so greatly appreciated by the family. We asked him on very short notice and he complied and performed beyond expectations.

James Estes, Bakersfield Ca, May 5, 2021
Harry was amazing at our wedding! Professional, easy to work with, friendly and punctual. Highly recommend him.

Pamela Contreras, Calabasas Ca, April 30, 2021

We used Harry Farrar for our funeral and he was the highlight of the day. He played the songs we wanted and it just meant so much to us!

Dana Stump, Long Beach Ca,, May 16, 2021

Harry, his lovely wife, and his amazing daughter came to my school's special event and entertained our student body and staff for over 15 minutes. Later that day I had Several people tell me how much they enjoyed their performance. It made me feel great about my decision to hire them. Harry is an excellent piper. I can say that with confidence because I am a semi professional musician myself! His wife played the bass drum and gave interesting information about Ireland. Their daughter was an outstanding Celtic dancer. I would hire them again in a heartbeat!!

Mark Holtom, Scot Avenue School, Whittier, May 29, 2019

Thank you for putting on such a fine performance. Many people commented that they enjoyed your playing and the effect it had on the overall experience. It went all too quickly and if I did not have responsibilities at the event, I would have loved to chat and have you play more.

Thank you also for bringing your music stand – as I suspected, it turned out to be indispensable for several speakers – and for coordinating the piece with Stephanie. The professionalism you showed through your clear and prompt communication and by coming early made producing the event easier for me. 

Catherine Somer, Pacific Palisade, April, 2019

It did go very well.   I received many thanks from people for having a piper at the memorial.  You added the extra special touch for my dad's farewell. 

From all my family, a heartfelt thank you for your skill and professionalism. 
Jon Bergh, Camarillo, 2018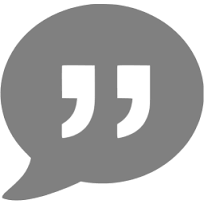 Having you at the cemetery 

on Friday

 truly made the entire service as nice as it was. 

Everyone was really glad you came.

If you need any recommendations, I would be glad to give you some."

Dr. Barbara Galyen, Oakwood Cemetary, October 2017

"I recently had Harry play Amazing Grace on his bagpipe at my dad's funeral. Being that my dad's family is all from Scotland it was one on the highlights of my dad's service. This was a last minute appointment and Harry came through with flying colors, on time, dressed perfectly, and played fantastic. I would highly recommend him, 5 out of 5 stars."

Ron Sutherland, June 2017

"Harry – 

A quick note to thank you for being a part of our family celebration!  The look on my mom's face as she heard the music and saw you and your group coming in was absolutely priceless!  The music sounded great and I couldn't have been happier.  If you ever come across anyone that wants to talk to someone about hiring, you pls give them my contact and have them call me directly. Thanks again!"

Pat Hughes, Pasadena, February 2017

"My family hired Harry as a surprise for my Dad's 60th birthday party and couldn't have been happier! Harry was accommodating and easy to set everything up with. He helped come up with ideas to make it more special and a big surprise, starting to play outside the party and marching in. He stuck around for pictures and even played a few requests. Harry was the life of the party for my Dad and all our guests!"

Shannon Grimes Willett , Arcadia, July 2017

"We have worked with Harry for various events for quite a few years now, and will continue to do so as long as he agrees to! Always a joy to have his talent and wonderful personality at the Club."

Julien Fenton, GM, The Town Club, Pasadena, September 2017

"Wow!!! Harry and his team took our charity golf tournament to new heights. Our tourney was scheduled for 9/11 and we simply could not start the day without appropriately commemorating those lost on that fateful day. After a moment of silence, Harry and his team led us in a soulful rendition of America The Beautiful. Not a dry eye was seen after this incredible tribute to those lost. 

Switching gears, our golfers were marched onto the course by Harry's team playing a traditional Scottish tune that truly added an element of excitement for our 200 golfers. We are looking forward to bringing Harry to our tournament next year and have absolutely no hesitation highly recommending him for your event!!"

Ryan Hyman- Director of Institutional Advancement-YULA BOYS HIGH SCHOOL- September 2017

"Your melodies were most uplifting and moving and so appropriate for the 9/11 memorial recognition. Added a real classy touch to the affair!"

Lew Groner  – September 2017

"Harry and his bagpiper team are the best in the country!"

Dave Youpa, Golf Director, Industry Hills Golf, September 2017 

"I have had the pleasure of hiring Scottish Pipes & Drums on numerous occasion for various events. They are always professional and there talent level is top notch. I can't recommend them enough if you are looking for a single piper or the whole show including Highland dancers. I give them a 10 out of 10."

Rosemary Rehfuss, Big Bear Lake, October 2017
#valleybagpiper  #topbagpipeplayer  #losangelesbagpiper  #bagpipernearme  #weddingbagpiper  #funeralbagpiper